A tissue family with a modern business approach.
Huchtemeier roots go back to the year 1895. Since 1959 the company has been owned by the Vosschulte family. Tissue has been the core of our activities for the last decades. A unique industry network and knowledge, the atmosphere of a typical family company and a modern spirit with an agile adoption to change is what makes Huchtemeier a unique company.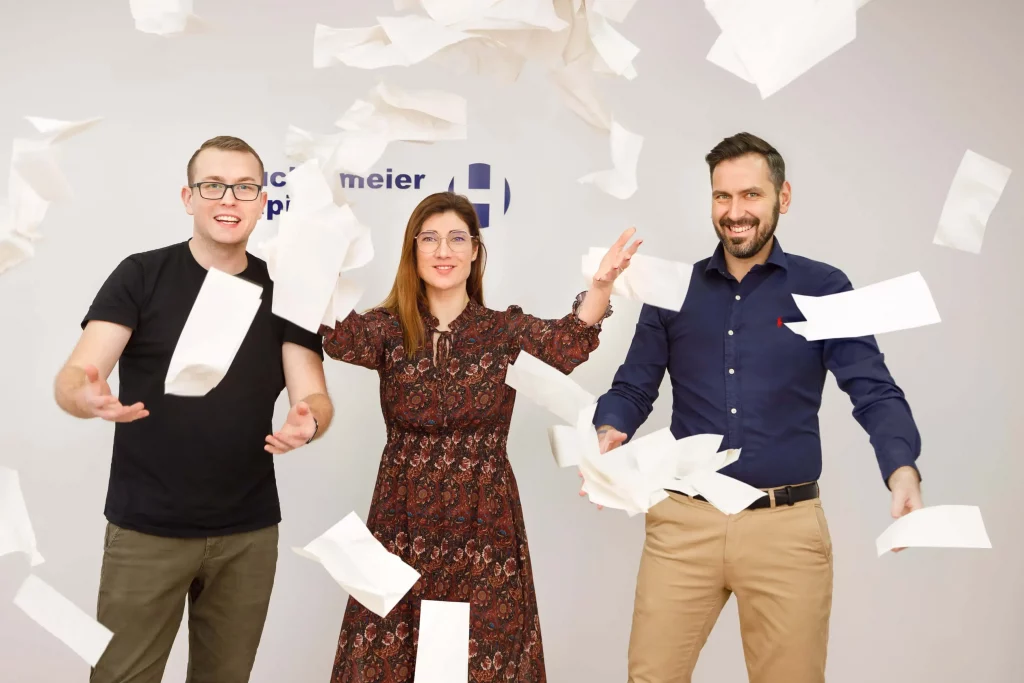 1895
Huchtemeier is founded as a collection company for paper raw materials.
1959
Transfer to Dr. Voßschulte as a paper recycling company.
1965
Start of import and production activities.
1970er / 1980er
Acquisition of various recycling and paper processing companies in Germany.
1982
First tissue processing in joint venture with DDR combine in Grimma/Saxony.
1989
Relocation of tissue processing to Polish state-owned enterprises in Kosztryn.
1992
Together with the city of Dortmund, Huchtemeier founds the "Public Private Partnership DOREG" as a municipal paper disposal company. Huchtemeier takes over the Hanke Tissue Sp.zo.o paper mill in Kosztryn.
1999
Austrian cellulose group Heinzel AG joins Huchtemeier.
2006
Voßschulte family and Heinzel AG sell majority stake to MBB Industries AG.
2007
Huchtemeier Recycling (Hamm) is sold to the Tönnsmeier Group (today PreZero) and takes over the distribution of napkin tissue for Klippans Bruk AB (S)
2011
Foundation of the production company Huchtemeier Polska HPL in Kosztryn (Poland) and expansion of the HPL production with three additional folding towel machines.
2012
Foundation of the production company Huchtemeier Polima Hungary HPL in Fertőszéplak.
2014
Foundation of the sales office for tissue parent reels in Kosztryn (PL)
2015
Relocation of the HPL production plant from Kosztryn to Nysa (PL) in the JV with GZP/ASKO PAPIER.
2016
Foundation of Huchtemeier Nysa Operations for production coordination in Poland.
2017
Start of folded towel production in the JV Aquator Papier in Nysa (PL) as well as start of the central service warehouse for the 'FOCUS' today "EXPECT" range in Nysa (PL)
2018
Start of the central service warehouse for the 'SELECT' range in Erfurt (D) and commencement of airlaid wipes production in Fertőszéplak (HU).
2020
Foundation and start-up of the joint venture Essential Tissue SRL in RO-Dej with sales offices in Warsaw, Vienna and Sofia and launch of the Green Hygiene brand for ecological washroom papers.
2021
Shares in DOREG Dortmunder Recycling GmbH are sold to EDG Entsorgung Dortmund GmbH
2022
Start of a modernised Perini production line for toilet paper at ASKO PAPIER in Nysa (PL)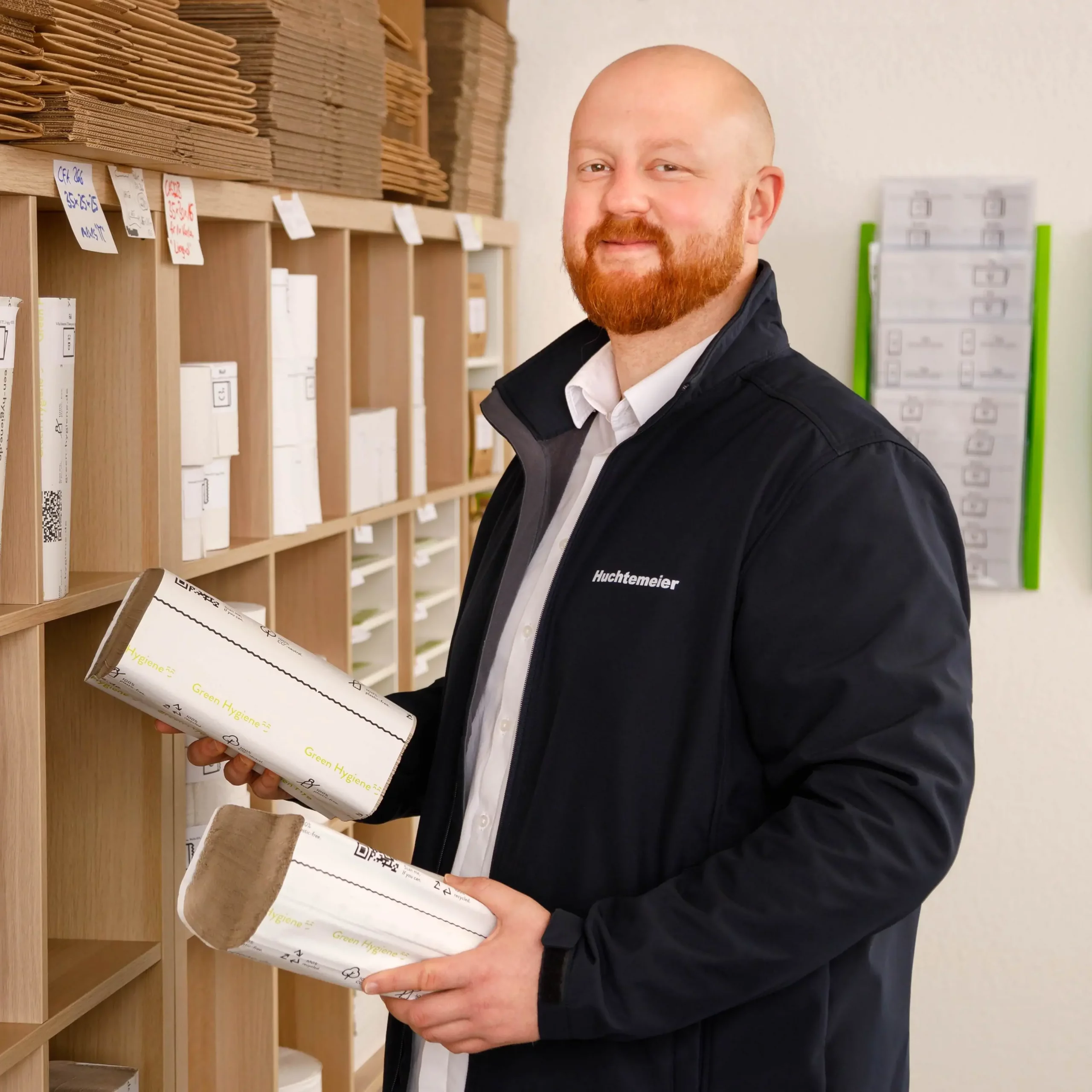 Damian Seidel
Sales Select / Green Hygiene / Cross Selling Medical Fresh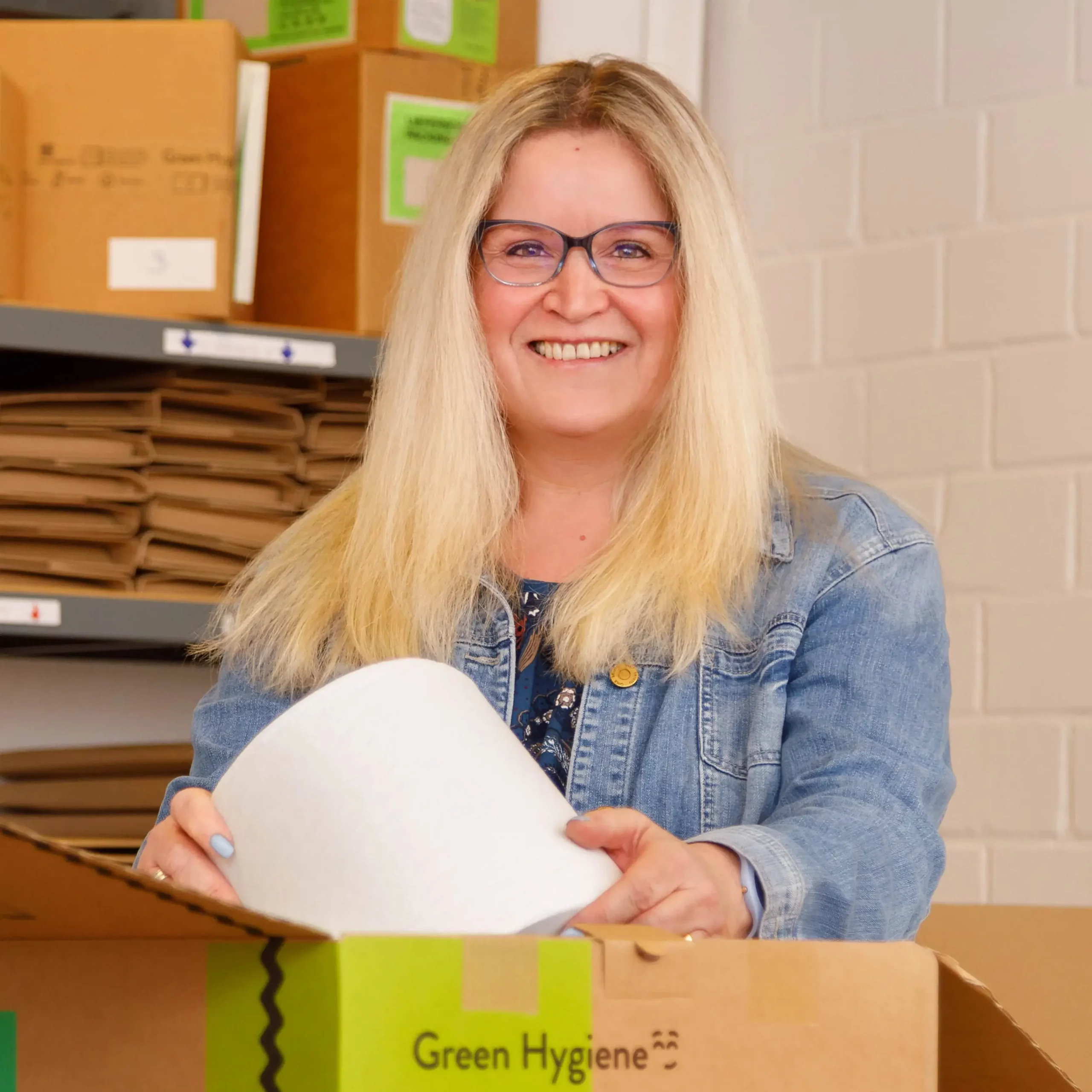 Nicole Thatenhorst
Sales / Processing for Select / Green Hygiene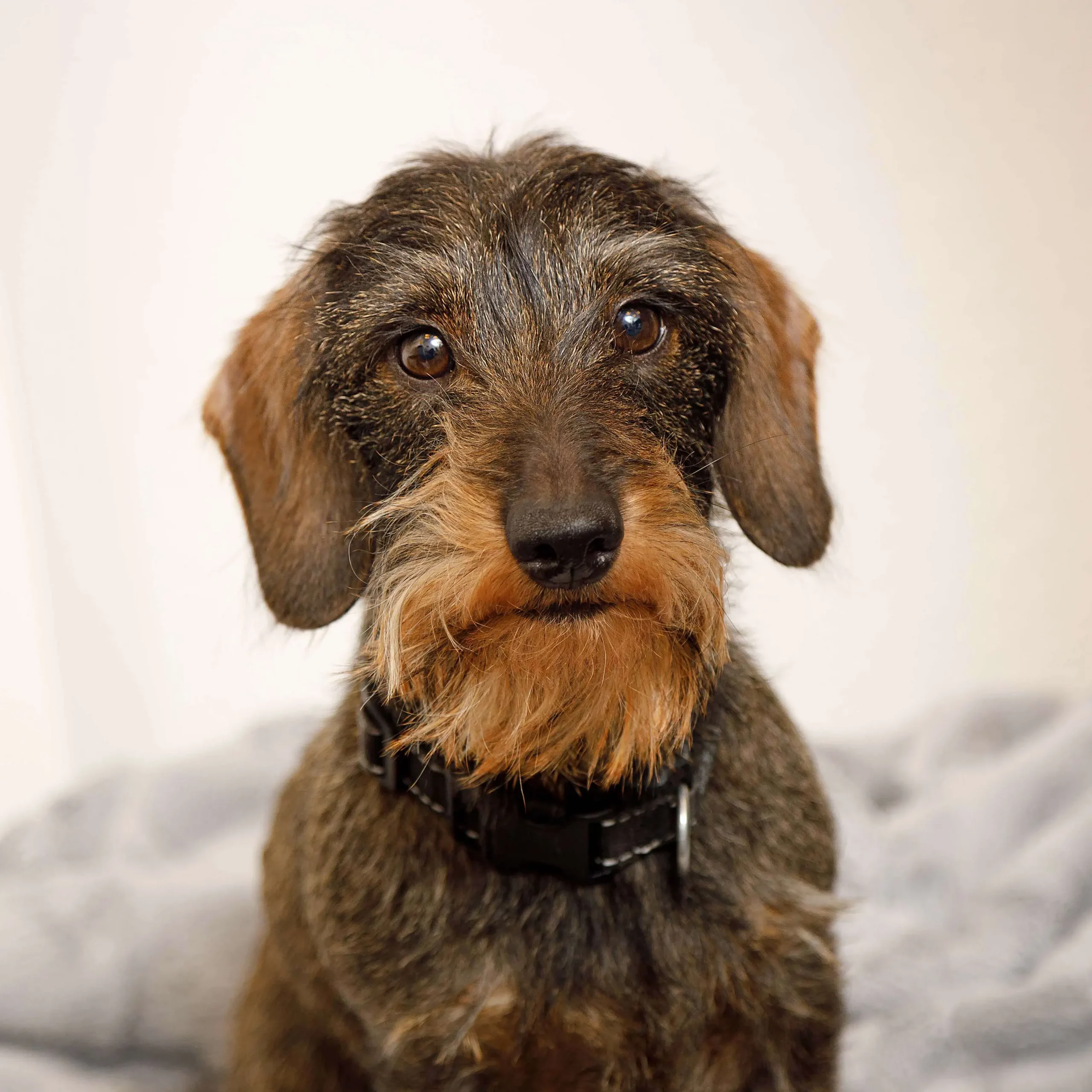 Quintus
Feel Good Management
Mail: quintus@huchtemeier.com