HYGIENE PAPER MADE FROM 100% RECYCLED PAPER, CO2-NEUTRAL WITH PLASTIC-FREE PACKAGING.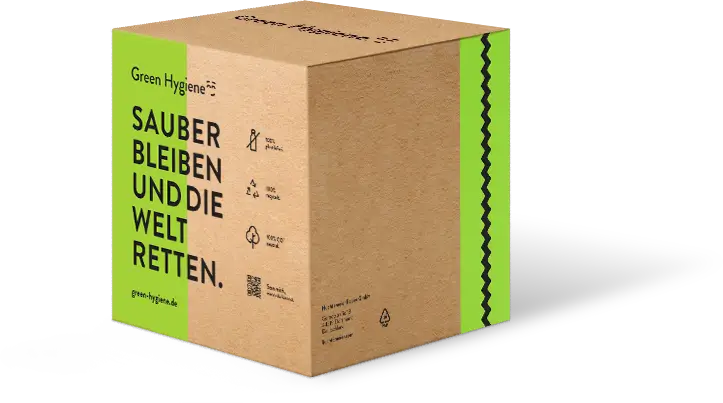 Green Hygiene offers sustainable toilet and towel paper for professional bulk consumers. We deliver three promises: We use only recycled paper as raw material, we pack completely plastic-free and neutralize the unavoidable CO2 through projects at ClimatePartner.
Hi! IT'S US
YOUR GREEN HYGIENE FAMILY
Get to know us personally. We want to get close to you. We all belong to the Green Hygiene family. But we are very individual. That's why we have names that you can easily remember.
Get to know us better here.
Well, have you already decided?
THE IDEA TO GREEN HYGIENE
As a supplier of hygienic papers and napkins as well as raw materials and semi-finished products, we are active throughout Europe – which inevitably produces CO2. With flexible production structures and a lean organisation, our company has always been strongly focused on working in an environmentally friendly way. We have been actively implementing resource-saving measures in production and dispatch for many years.
With Green Hygiene, we are now going one step further and would like to intensify this approach and continue it in our own product ranges. This way, we are giving many companies and partners the opportunity to participate in our project. Our employees believe in Green Hygiene and carry the idea forward in their functions and also privately.
WHAT TO DO ABOUT THE CO2?
To keep Green Hygiene's carbon footprint to a minimum, we use only highly efficient machines for production. We make sure to find shortest possible transport routes and plastic-free packaging. To neutralize the residual emissions, we support environmental projects with ClimatePartner. Together we analysed our supply chain and offset every gram of CO2.